We produce the content clients use to attract, engage and convert their audiences.
Check out Our Work. Let's crank up the dial on your marketing!
Your Story Seen
—
Your Story Heard
—
Louder Better
—
Let Her Fly
—
Better Design = More Money
—
No. Strings. Attached.
—
Attract. Engage. Convert.
—
Change. Is. Good.
—
Ride. Or. Die.
—
Loyalty. Is. Royalty.
—
Case Study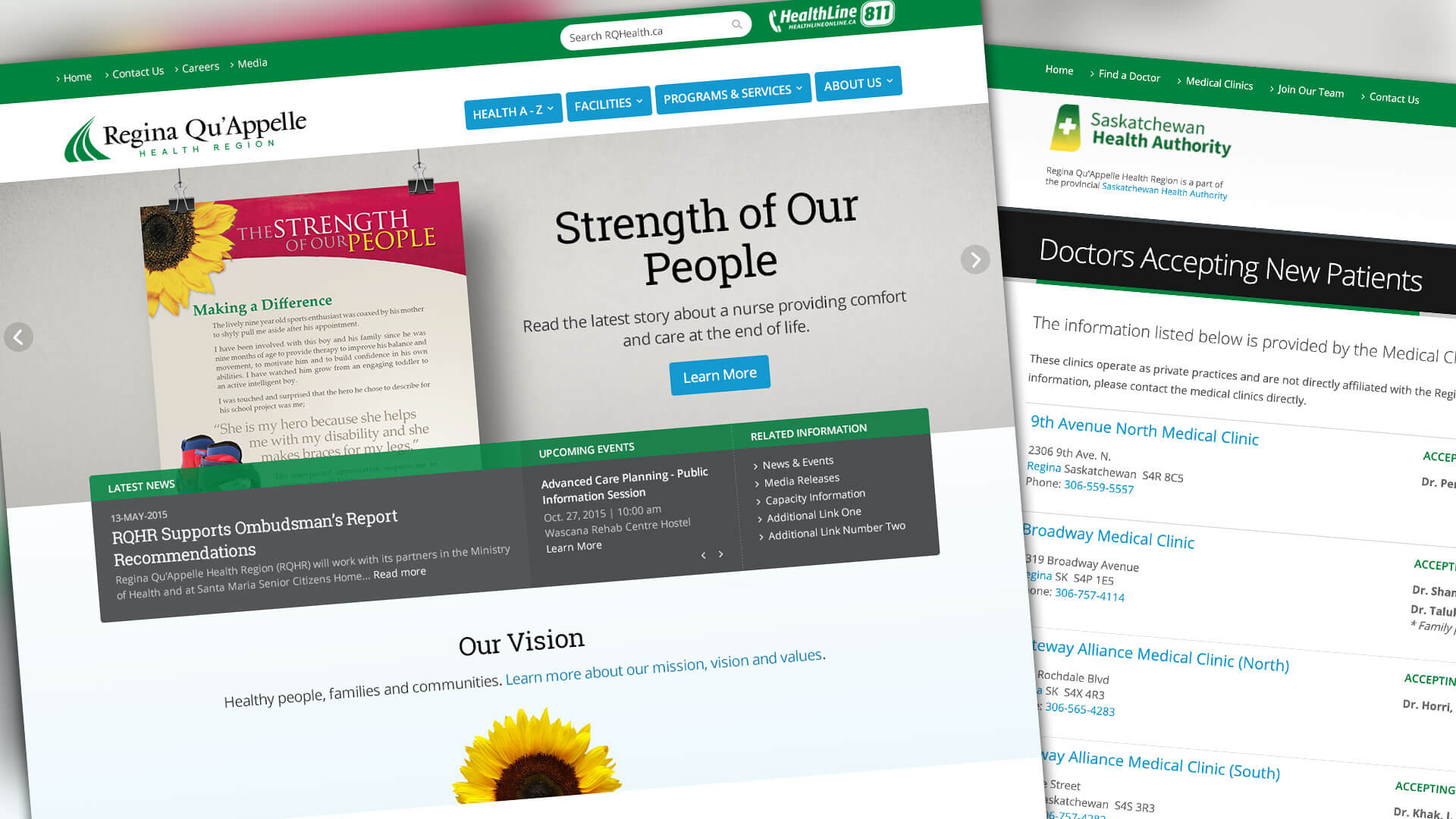 Regina Qu'Appelle Health Region Website
Timely health care information and application access for 400K Saskatchewan residents.
I Love Rock 'n Roll
—
Video Killed the Radio Star
—
Funkytown
—
Sunday Papers
—
Television Rules the Nation
—
Don't Delay, Call Today
—
Call Me Maybe
—
Get In Touch
—
Pick Up the Phone
—
It's Me Again
—